Daily Vacation Bible School Programs
Available now!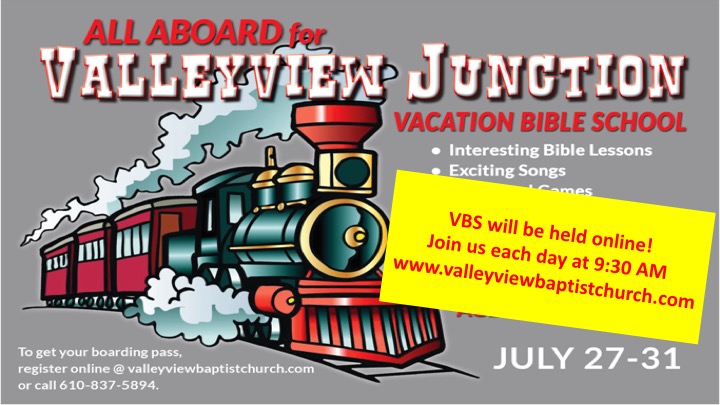 We are excited to have Online Bible School this year.
You are invited to watch each broadcast for an exciting time of
Bible stories, songs, a missionary story, puppets, and skits.
You are invited to register for a packet of items to be sent to you.
We will send you some crafts, coloring pages, balloons and other exciting items to followup at home from Bible School!
You don't want to miss the fun and excitement! To register feel free to contact us by email at [email protected] or by calling 610.837.5894.