Thank you for visiting our website. As Pastor, I want to take this opportunity to personally invite you to our church. I believe you will receive a friendly welcome from our people who are always excited to see new faces in our services. In 2013, our church celebrated its 40th anniversary, and we are grateful that God has allowed our church to be in the Lehigh Valley to meet the spiritual needs of people from all walks of life by faithfully proclaiming the love of God for mankind. As you browse our website, we trust you will find the information you need to make an informed decision regarding a church home for you and your family. Thanks again for taking a look at Valleyview.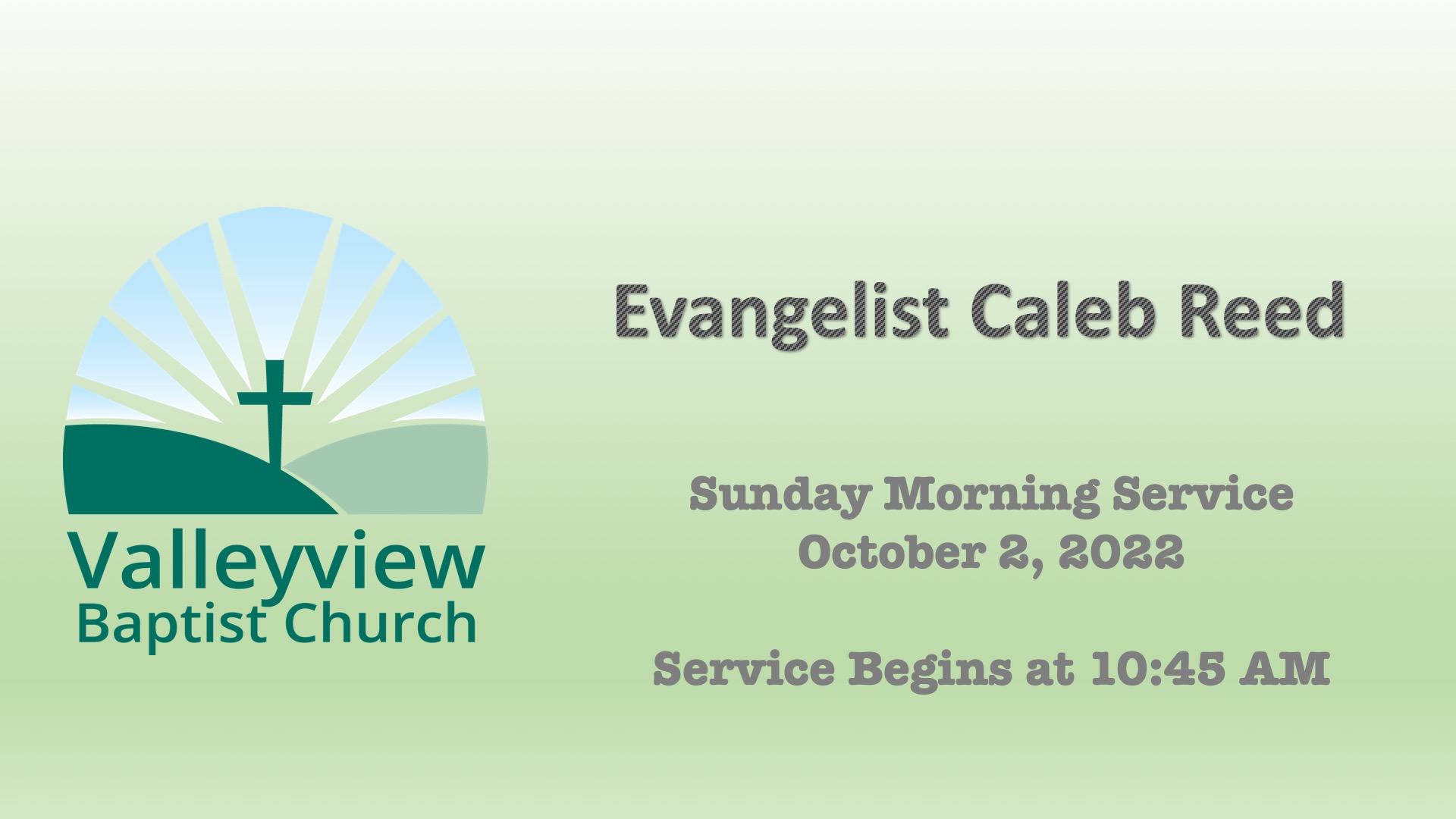 Click Here to WatchClick Here to Watch
Evangelist Caleb Reed

Sunday, October 2, 2022 AM

Service will begin Sunday, October 2 at 10:45 AM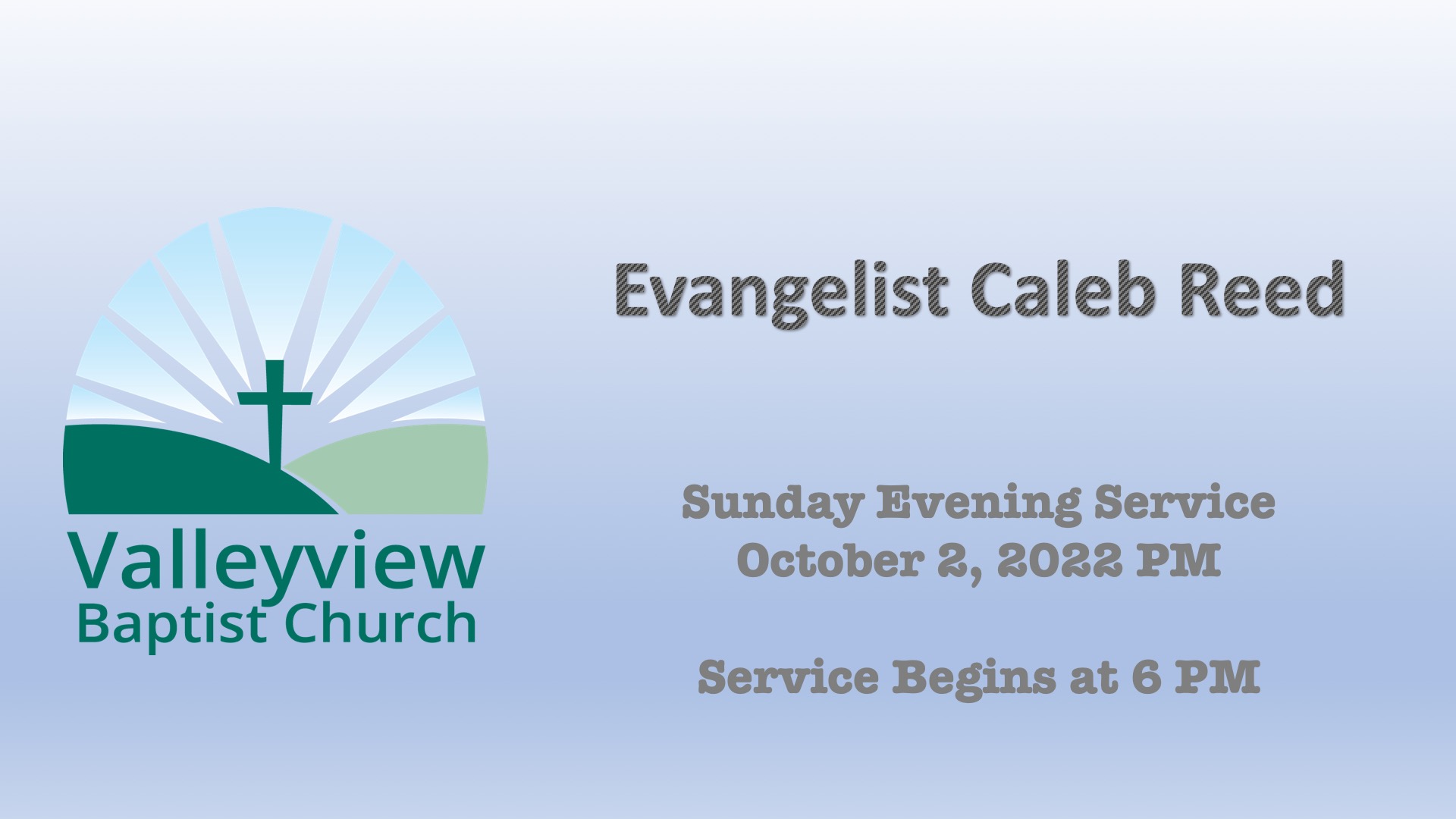 To watch other messages click on "Media" tab.
Volker Stoeckmann, Pastor
2870 Pheasant Drive (Route 248)
Northampton, PA 18067
(610) 837-5894